About Us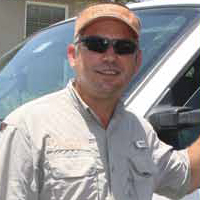 My name is Tracy Hicks and I own & operate Hicks Fencing Company. When we quote and install a fence our main goal is "quality" first and foremost. Hicks Fencing Company is proud to put its name on every fence that we build and install.
Why quality first?
With proper installation and the use of superior materials your fence will add long-term value, function, and beauty to your property. When looking at a fence our thoughts are not only what your fence looks like new, but also how it will look and function in the coming years. The later years are what define the quality of a good fence.
Secondly, all of us at Hicks Fencing Company take pride in knowing our services are second to none.
What defines service?
Reaction Time – We have a sense of urgency from the time the first phone call is received, to the time the job is completed.
Knowledge and Creativity – Our staff has hands on experience not only in fence installation, but has the creative knowledge that will both enhance the looks and durability of your fence.
Honest and Dependable – Our word is our company. It's that simple. We are ethical people. If we tell you we're going to do something, we do it.
Last but not least is workmanship.
What defines workmanship?
Experience – We have the experience and know-how necessary to build a fence the "right way".
Pride – We build every fence as if it were our own. The pride is in seeing our customer satisfied with the job we have done.
Work Ethic & Respect – When we are on your property we consider ourselves a guest to you. We work hard to get the job done.
We are well mannered and we will leave your property just like we found it.